FOR SALE

Luxurious villa in Grimaud,
Côte d'Azur
­Flowers, stone, water... there is a sense of total harmony and completeness here. Grimaud combines all of the South of France's finest attractions; a stroll round a medieval village, a castle, a windmill, vineyards, beaches, and that rare pearl –

the waterfront town of Port Grimaud
A very luxurious and charming Provencal villa, built in Bastide style. The villa is situated in a beautiful and quiet location, on a small private domain consisting of only 9 villas. The beautifully landscaped sunny garden of 2.000 square metres secures your privacy and will meet all your family's needs.
Plenty of space for your children to play, a magnificent large heated pool with electric cover, spacious sun terraces, a lovely covered terrace for outdoor dining and even a fully independent guesthouse that will meet all of your guest's needs.
The beautifully maintained garden, facing the South, offers sunshine throughout the day. After the sun goes down, the stunning garden lighting will treat you to a magical atmosphere.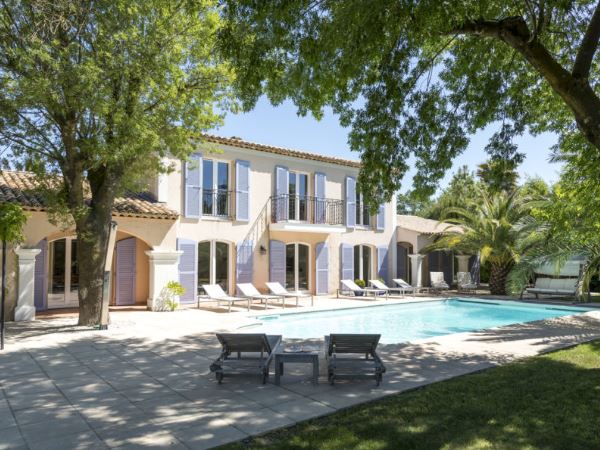 Specifications
The main house has a living area of 200 square metres. The living room is very spacious and bright and has a lovely fireplace.
The cosy kitchen opens onto the covered terrace, perfect for outdoor dining.
There are 4 spacious bedrooms and 3 bathrooms in the villa.
Very spacious and bright living room. The living room has a fireplace, a cosy kitchen that opens onto the covered
Also, there is a fully independent guest house of 70 square metres. The guest house has its own kitchenette, 2 bedrooms and 1 bathroom. The guest house offers your guest complete freedom and privacy.
The premises has an automatic gate with videophone and there is a double garage.
Furthermore, the garden has an automatic watering system.
The villa, all its sub-buildings, surroundings, landscaping etc. are in perfect state due to excellent maintenance and great eye for detail. The villa is ready for you to move right in, without having to do anything. Your French Riviera dream could start today.
The villa has a fantastic central location, between Sainte Maxime and Saint-Tropez. Both at approximately 10 minutes' distance. The atmospheric village of Grimaud and also the idyllic Port Grimaud, as well as many shops, restaurants and stunning beaches are just a stone's throw away. You will love it here.
A perfectly located, very attractive and comfortable villa with a solid rental-trackrecord. Full infrastructure for rental, property management, cleaning, landscaping etc. is available and very well organized. A very good return on investment can be achieved in case you wish to rent the property.
About Grimaud
Grimaud is a Medieval perched village overlooking the bright blue bay of the Golfe de Saint Tropez, dominated by the striking ruins of the 11th-century chateau at the top.

The village is situated at the Mediterranean edge of the Massif des Maures, forested hills that stretch Southwest to Pierrefeu-du-Var and Hyères and Northeast towards Frejus.
Port Grimaud is a seaside town that forms part of the commune of Grimaud. It is located seven km (4.3 miles) west of Saint-Tropez and seven km (4.3 miles) south-west of Sainte Maxime. This seaside town was created by architect François Spoerry in the 1960s by modifying the marshes of the river Giscle on the bay of Saint-Tropez. Built with channels in a Venetian manner, but with French "Fishermans" style houses resembling those in Saint-Tropez.

Website
Want to see more of the villa?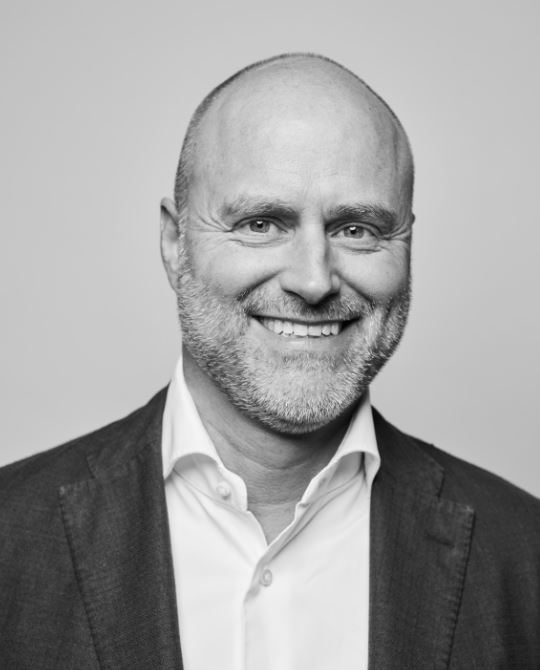 Contact
For more information on the property, please contact Mr. Jeroen Ekkel (owner).
Phone: +31 6 10 40 64 74
Email: jeroen.m.ekkel@gmail.com